Home Phone Sales agents OTE £29,000 - Cheshire
Wednesday, 16 February 2011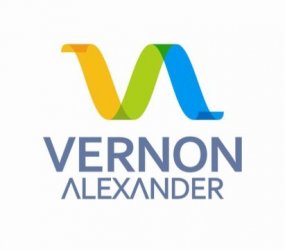 Contacts

Alex

01925401706
Item description
Position Type: Telecom Sales Agent.
Hours of Work: Monday – Thursday 12am – 8pm, Friday 10am – 6pm.
Salary: £12,000 - £14,000 per annum, depending on Skills and experience, plus a non-capped bonus OTE £29,120
Location: Warrington Town centre
Contact: Alex Doonan, email: alex.doonan@vernonalexander.com.

Job Purpose

Working for Moneysaver telecom, your role is to engage with customers and sell our home phone and broad band products whilst also promoting the full range of Moneysaver products, which includes Broadband, Home Phone, Mobile and Utility switching. You'll have a range of tools to enable you to demonstrate, cross sell and close sales as you guide customers through our range of offers. You'll need to provide a great level of customer service and care. In addition you'll support the management team to provide excellent standards within the call centre operation

Principle Responsibilities

• Promote the full range of Moneysaver products and exceed all personal sales targets
• You'll maximise all sales opportunities by adopting a proactive selling approach, utilise all available sales tools and own and deliver the Company sales process
• You'll deliver high standards of customer service and enthusiastically deal with customer enquires
• You'll support the management team to achieve excellent standards of compliance
• You'll maintain an accurate knowledge of Moneysaver products and services, including competitor pricing to ensure an effective and accurate sales experience for all customers
• You'll demonstrate excellent performance awareness at store and individual level
• You'll achieve agreed Company KPI's and personal objectives, attend training sessions, team meetings and other meetings as requested
• You'll be an ambassador for the Moneysaver brand
• You'll demonstrate flexibility to support the needs of the business

Required Experience

• You'll be an excellent communicator, with the ability to gain trust and build rapport very quickly with potential customers
• You'll have experience in a sales / target driven environment
• You'll have experience within a customer-facing environment / Customer Service Environment
• Be highly motivated and passionate
• Have the ability to adapt to a rapidly changing environment whilst maintaining focus on achieving sales and providing an excellent customer experience
• A flexible approach and the ability to work under pressure and experience in working as part of a team
• It's important that you are computer literate and are able to use the company's web based application tools.

Please see our bonus structure below, if you can achieve just 6 sales a day you will earn £1260 bonus in addition to your basic

Sales Monthly Bonus Sales per day
75 = = £150.00 or 3.57
76 = = £342.00 or 3.61
100 = = £450.00 or 4.76
101 = = £707.00 or 4.8
125 = = £875.00 or 5.95
126 = = £1,260.00 or 6


Please e-mail your CV for consideration along with a covering letter.