Missing Chinese Crested Male Dog - Cheshire
Monday, 12 December 2011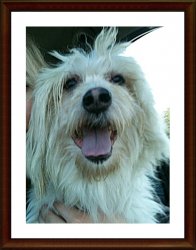 Contacts

s.b
Item description
Missing chinese crested dog, powder puff cream in colour, age 7 yrs old, went missing sat 10th dec 2100 at approx 12.30 pm, has a small scar under chin after recent tooth operation, so has freshly shaved skin under chin, very nervous and frightened, last seen going towards sainsburys/woodchurch in upton wirral dog warden has been informed.

Family very distressed.

Many Thx if you can help us and the warden.